What Are the Applications of Short-wave Infrared (swir) Cameras in Agricultural Sorting and Inspection?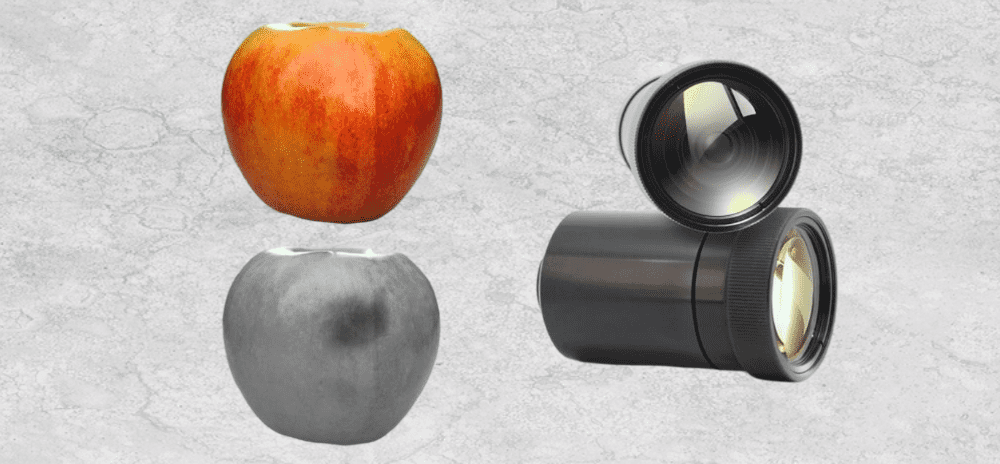 Water has a strong light absorption in the short-wave infrared (SWIR) region, so it appears almost black in the image of an object captured by a
SWIR camera
. So, for example, the use of suitable filters or light sources can help to clearly see the moisture content of well-irrigated crops or bulk grains. Because of this feature, scientists can accurately track the water absorption from the root to the leaf.
Conversely, evaporation and drying can also be seen. The shorter wavelength of SWIR can obtain images with higher resolution and stronger contrast, both of which are important standards for detection and sorting. The followings are the specific applications of SWIR cameras in agricultural sorting and inspection.
Water can absorb short infrared (SWIR) in the 1400 nm band. To determine the water content, we need to be able to see the "brightness" of the sample's external water absorption (for example, 1200 nm) and internal water absorption (for example, 1450 nm).
JAVOL SWIR supports up to four-cycle groups, combined with pulsed LEDs from major machine vision lighting manufacturers, to provide low-cost, highly specific spectral analysis in the SWIR band. When an object passes, we can switch the light source between 1200 nm and 1450 nm for alternate triggering.
We use the camera to track the trigger, correlate the output with the correct wavelength, and adjust the gain, correction, and exposure time for each wavelength. This process provides our samples with real-time, fast, and well-synchronized spectroscopic analysis.
Then, we compare the relative intensities of the two "colors" to get the water content and determine the quality of the product.
Taking apples as an example, traditional sorting uses visible identifiers to determine fruit quality, such as shape, size, color, texture, and defects. SWIR has improved this process, allowing you to see the density and distribution of water inside the apple more clearly.
This shows the key physical attributes that help predict the measurable "quality" of an apple, such as texture, water holding capacity, and specific gravity. Identifying abnormal conditions such as bruises (causing physical changes in the texture and chemical composition of the fruit) can help determine the direct and long-term effects on product color, smell, taste, and longevity.
The SWIR camera manufactured by JAVOL helps manufacturers increase production, reduce waste and improve quality by identifying broken products, capturing and removing them during the food sorting process. Because foods like apples can be sorted according to their suitability for other products (such as sauces, preserves, and frozen mixes).
In addition to food production and sorting, SWIR cameras manufactured by JAVOL are also ideal for optical sorting, solar panel inspection, recycling, silicon wafer inspection, and general machine vision. If you are interested in our products, you can send us your needs, and we will give you a satisfactory answer in time.
With excellent production technology and thoughtful service, we have become one of the leading manufacturers of
infrared thermal imaging systems
. Our professional production team and complete management system can meet the diverse needs of customers. We will continue to adjust and optimize new solutions according to customer needs and can provide customers with thoughtful one-stop service. If you want to buy our SWIR camera, please contact us immediately!