10 Handy Thermal Camera Tips for Home Improvement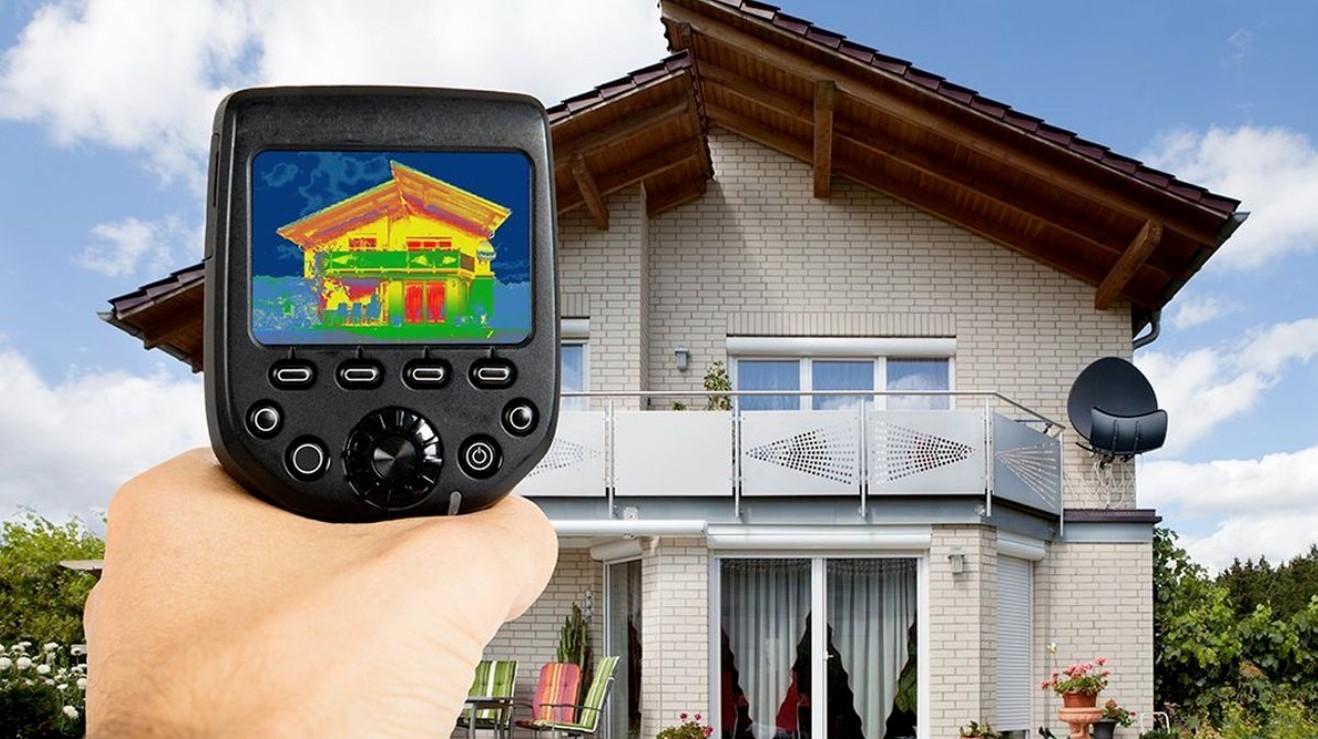 Here are ten handy
thermal imaging cameras
uses for home improvement projects. These time - and money-saving tips and tricks will give you peace of mind and give you behind-the-scenes intelligence before you raise the hammer.
1. Locate Electrical Infrastructure and Plumbing in Walls - Use a thermal camera to scan walls non-intrusively before starting any project to prevent damage to vital infrastructure. Thermal cameras may show infrastructure as different shades of gray or colors in thermal images.
2. Look for Termite and Wasp Nests, Beehives, and Other Infestations – These critters can wreak havoc on your home. Still, with regular inspections using a handheld thermal imaging camera, you can spot them before it becomes a costly problem.
3. Find Rodents and Other Animals That May Be Trapped or Living in Walls/Ceilings - Have you ever trapped a raccoon in your attic? How about a rat, rat, or squirrel on the wall? With a heat-seeking thermal imaging camera, you can find their exact location without tearing down half the house.
4. Identify Heat Pipes Before Starting Plumbing Work - Maybe you forgot to turn off or disconnect the hot water? Clean the area first with a heat detection camera handy to avoid getting burned.
5. Find Leaks, Water Damage, and Its Source - Whether it's from the roof, pipes, or central air conditioning and heating systems (HVAC), handheld thermal imaging cameras can eliminate the need to find water in walls, ceilings, floors or masonry The guesswork when it breaks, and more importantly where it comes from.
6. Identify Air Intrusion Points (Excessive Cold Air Ingress) - Air intrusion in winter can be a real drag. Use your thermal imaging camera to find and seal these hidden ventilation areas, from fireplaces to range hoods, doors, ceilings, and windows.
7. Reveal Electrical Hot Spots Behind Fuse Boxes or Walls - Hidden electrical hot spots can be dangerous as the root cause can sometimes lead to fires; this is especially important when moving into an older home.
8. Locate the Hot Pipes Behind the Wall - Overheated pipes can indicate a malfunctioning heating system and what the problem is.
9. Lack of Insulation in Walls or Ceilings (Too Much Heat Escaping from the House) - Think your high energy bills may be because a contractor cut corners and cut your time when it comes to insulation? Afraid of breaking down walls to find the culprit? By simply swiping your thermal camera, you can find the exact areas where insulation is missing and fix them with a simple cut-and-fill procedure.
10. Check Water, Fuel, or Gas Tanks - With a thermal imaging camera, you can determine the fluid level of your water, fuel, or gas cylinders.
Now that you have these handy thermal camera tricks for improving your home, plan your attack carefully. Before starting your project, be sure to disconnect all utilities and use a camera in the area you will be working to make sure your work area is free of anomalies. If you want to know more or want to buy a thermal imager, please
contact us
.
JAVOL is a professional
custom infrared thermal imaging camera manufacturer
. Relying on the multi-spectral high-sensitivity photoelectric sensor chip of advanced compound semiconductor materials, with the deep learning AI algorithm as the engine, it integrates low-light night vision technology, infrared thermal imaging technology, short-wave infrared technology, With the integration of multi-spectral technology, our company designs, develops and manufactures advanced imaging products and system solutions, which are widely used in machine vision, automatic driving, drone payloads, high-end manufacturing, medical diagnosis, and other fields.