Why the Oil and Gas Industry Can't Live Without Thermal Imaging Cameras?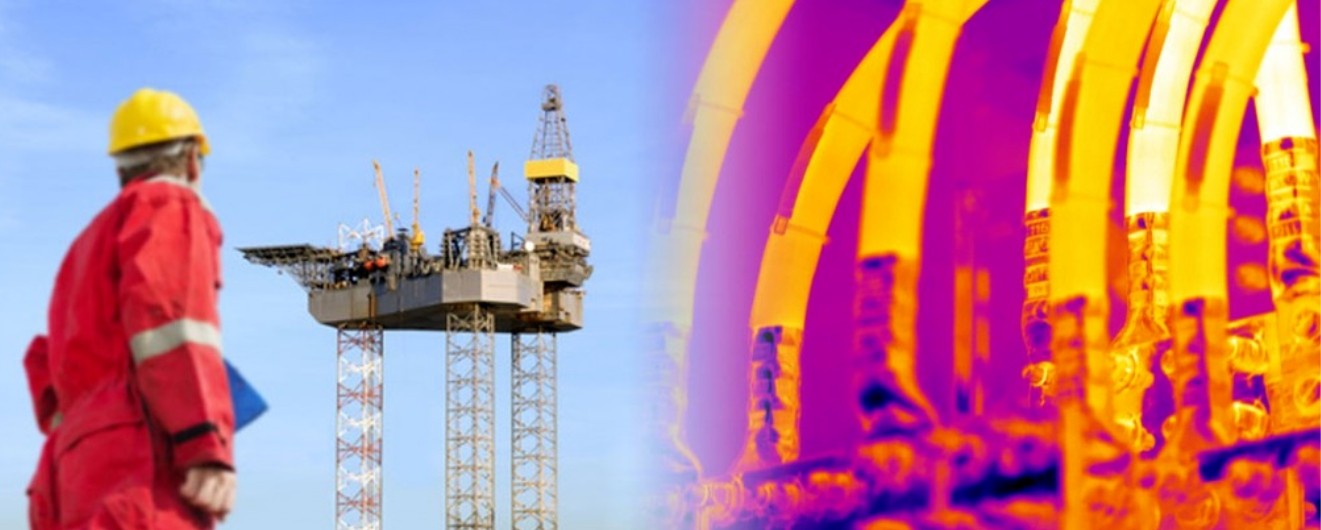 Anyone involved in the oil and gas industry knows the usefulness of thermal imaging cameras. These devices recognize infrared radiation and display images in which all colors correspond to temperature. This technology is used in a wide range of different areas: monitoring solar function, finding gas leaks, or looking for heat losses. Today we will try to analyze all the advantages of thermal imaging cameras and convince you that these devices can help you save time, effort, and money.
The camera is a measuring device that helps record infrared radiation. The information is then converted into electronic signals, creating an image showing the reference temperature. Users can receive these reports from a distance and therefore see a photo with different temperature ranges colored in different colors.
In fact, this technology could even save lives! Does not pollute the environment and reduces energy acquisition. A few years ago, these cameras were bulky and very expensive, but today things have changed for the better as the modern market is flooded with different models of thermal cameras that have become much cheaper.
Currently, many oil and gas companies already use thermal imaging cameras in their daily work.
Pipeline Monitoring
A company may have enough money in its pipeline, but they are always at risk. Additionally, in some areas, pipelines are prime targets for terrorist attacks. If the pipeline is too far away, it is difficult to control its status. A thermal imaging camera can help solve all of these problems. Today, oil and gas companies use thermal imaging cameras to identify gas or oil leaks. This is the simplest technology that allows experts to receive precise reports on the status of pipelines.
To reach remote areas, drones with thermal cameras are used. These cameras detect thermal radiation from different objects, allowing experts to estimate the extent of the problem. Additionally, this technology improves worker safety as they can avoid entering dangerous areas to complete their work.
Monitoring of Biofuel Storage
This is yet another area where a thermal imager becomes the number one tool. They help protect vast biofuel reserves from intrusion. Therefore, this prevents production from stopping and saves money. Even the smallest flaws are noticed almost immediately.
Marine Thermal Jmaging Surveys
The opportunity to conduct thermal imaging surveys at sea is another important advantage of thermal imagers. They help workers identify faulty fuses, and terminal block connections, check bearing temperatures, locate passing valves, and detect missing bolts or incorrectly tensioned motor brushes. All this damage can be easily identified with the help of a thermal imaging camera.
Gas Leak Detection
This is one of the most widespread issues related to the oil and gas industry. Representatives of the industry know how difficult it is to identify leaks in remote areas. By using a simple thermal camera, one can easily identify leaks in pipes or connections. The device will scan a large area and find any leaks in real-time.
We see that thermal imaging cameras are a tool that those working in the oil and gas industry cannot live without. Furthermore, this is a gold mine for all experts in the field. The above briefly introduces the benefits of thermal imaging cameras in monitoring oil and natural gas. If you want to purchase a thermal imaging camera, please
contact us
.
With excellent production technology and considerate service, JAVOL has become one of the leading
infrared thermal imaging system manufacturer
. Our professional production team and complete management system can meet the diverse needs of customers. We will continuously adjust and optimize new solutions according to customer needs and provide customers with thoughtful one-stop service.